Working on a bunch of projects in between commissions and such, and these puppies have been slowly making progress.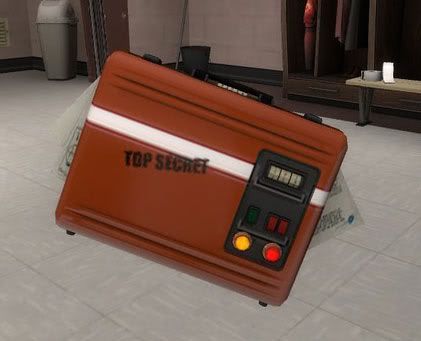 Here's a couple of photos of a TF2 intel case that I'm working on. This is for a commission, so it taking priority XD
Will be adding buttons and faux dials and such. The panel is made of Sintra.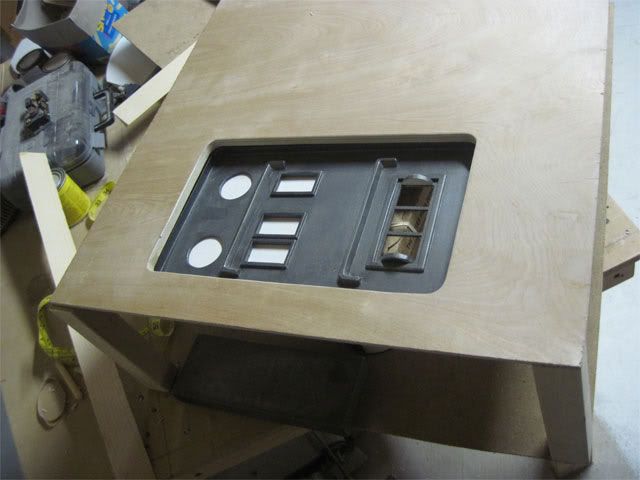 5 minutes with a router became a full day with rasps & a surform, since I don't have a aforemetioned router :p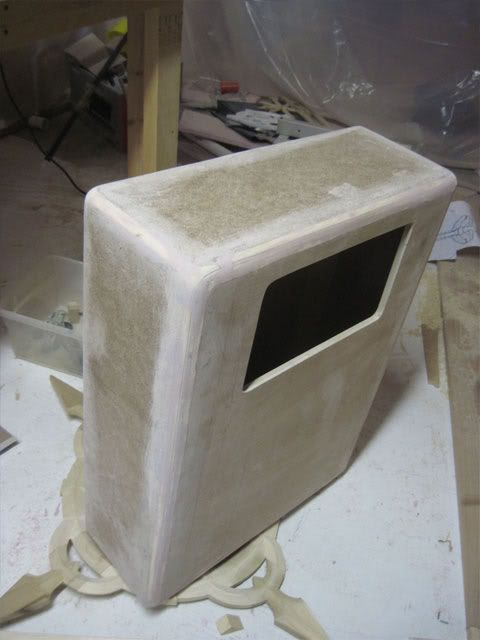 Turning the intel box into an intel case, by cutting it apart with a tablesaw
WoW- Sister Benedron cosplay
I never played World of Warcraft, but I saw a figure of Sister Benedron at a comic shop, and loved the design.. large axe & book of smackdown, lots' o' armor, and coincidentally, a white hood, which seems to be a common element in all the personal costumes I've made to date.. (pure coincidence!!)

Began work on the costume almost immediately after seeing it, though it got put aside when I saw the first images of Ezio from Assassin's Creed II. When Ezio's done, I hope to return to this project.... someday...
Built the base from cardboard, with a hook to attach it to back armor.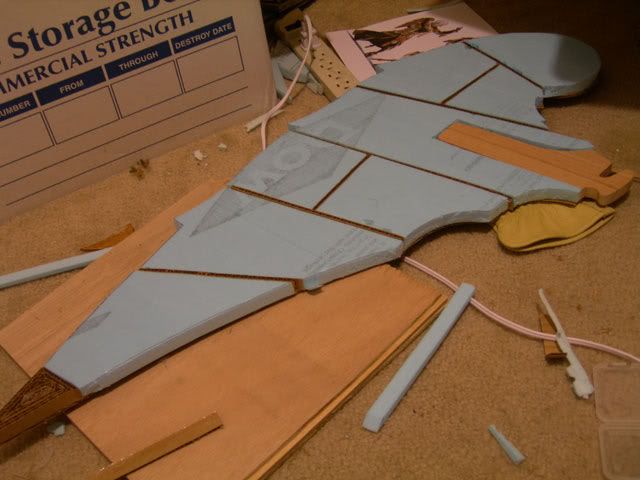 For the plates, I used Sintra sheets, which i engraved, and kickstomped in the driveway to give it the beaten metal like the figure.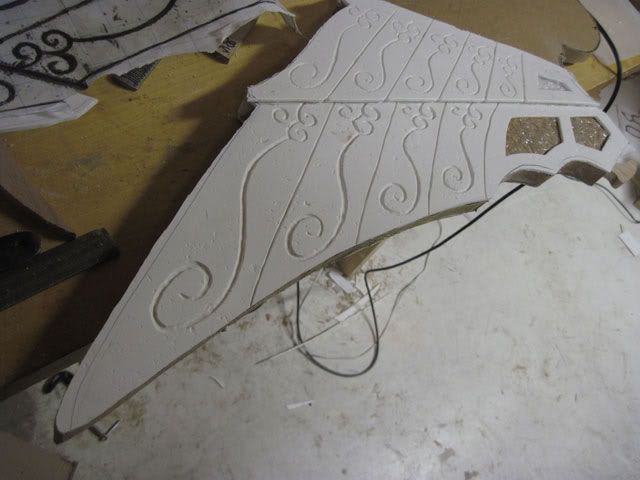 Used hot glue to add texture in the carved out holes, and cut the excess off so the plates would fit over it easily.
And some painting to see how they look so far :)